by Salvatore Esposito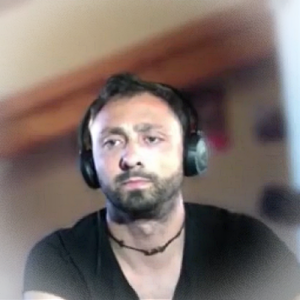 The radio workshop of the Philosophy Festival in Magna Graecia ( RadioSofia ), uses a number of communication techniques that enhance the expressive and argumentative skills of young people, making them able to master the indispensable tools to manage interaction with others.
During the workshop, students learn to deal with multiple communicative situations , to exchange information and ideas correctly, to express their point of view, while identifying the point of view of the other. The final product consists in developing a radio text .
Our students say...
It was great. In presence it would have been different, but having followed the workshop online made it unique. I learned to overcome shyness, in a role that doesn't suit my being introverted, the radio speaker. I hope there is a way to repeat this experience in the future, perhaps in another course. Thank you very much, I will never forget this PCTO... (Gianluca Caforio, student at the "F. Ribezzo" Lyceum of Francavilla Fontana)
Positive and very helpful experience! I am pleased to have chosen the RadioSofia laboratory because I was able to put into practice my passion for acting in the role of the speaker, and at the same time I had the opportunity to discover the origins of the radio, a fundamental mass-medium in the past and still today. I would have liked to follow other meetings: the hours passed very quickly! (Giada De Francesco, student).
I really enjoyed this workshop, both because I discovered so many new things in the technical field, and because of the laboratory itself as the realization of the radio work. I liked how the group collaborated on a beautiful product. Exceptional idea! (Antonluca Madaghiele, student at the "F. Ribezzo" Lyceum of Francavilla Fontana)
Right from the first meeting, the Radiosophy laboratory seemed to me not only fun, but also interesting and instructive. Each of us played a different role and surprisingly the result was great: we created a little flow radio from scratch with our own voices. The conductor of the course involved us with his passion, always making himself available to our requests. (Giulia Lanciano, student)
A very interesting course, thanks to which I expanded my knowledge in the field of radio. Despite the epidemiological situation, everything went perfectly . (Francesca Tanzarelli, student at the "Carlo Miranda" Lyceum in Frattamaggiore)