Giuseppina Russo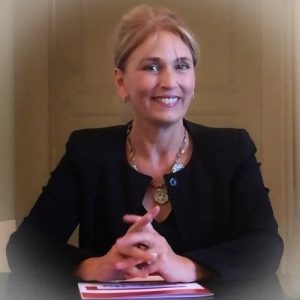 Giuseppina Russo, graduated in Economics and Commerce at the University of Naples "Federico II", expert in Public Relations with national and international institutions, territorial marketing consultant and responsible for sustainable development projects and promotion of cultural heritage with innovative methodologies, has created the Philosophy Festival in Magna Graecia ® , of whose Association she is a founding member and President. Teacher of the Philosophy for Children method, IACP professional counselor, she is an expert in the organization, management and promotion of tourist-accommodation activities and has collaborated with public and private entities in the implementation of projects for the enhancement and revitalization of the territory. She was a business consultant for the Faculty of Architecture of the Second University of Naples. She is also a ceramist teacher with experience in the creation of clay sculptures, Neapolitan eighteenth-century shepherds and artistic drawings on majolica.
Annalisa Di Nuzzo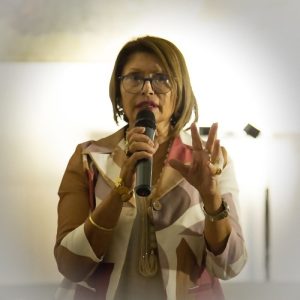 Annalisa Di Nuzzo, graduated in Philosophy at the University of Naples "Federico II" and in Modern Literature at the University of Salerno with a thesis in Theoretical Philosophy, professor of History and Philosophy, adjunct professor at the University of Salerno, is a founding member and Didactic Director of the FFMG. Specialized in demo-ethno-anthropological sciences, in anthropology and psychoanalysis of the text and the scene and in social sciences and intercultural relations, she is a PhD in Anthropological Sciences and 2nd level Professor in Cultural Anthropology. She collaborates with the Chair of Cultural Anthropology of the University of Salerno and with national and international journals and research groups in anthropology. She is an expert in the anthropology of tourism, a tourism consultant for municipalities in Campania and a member of inter-university research centers. Annalisa has been speaker at numerous university and international conferences and have published monographs, essays and articles. In 2010 she received the Women at Work Award of the City of Herculaneum.
Salvatore Ferrara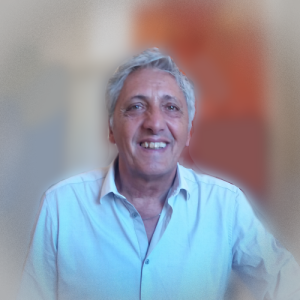 Salvatore Ferrara, graduated in Pedagogy, professor of Human Sciences and History, counselor, is a founding member and Scientific Director of the FFMG, as well as President of the European Council for Human Development, an international training organization. He collaborated with the Campanian Interuniversity School of Specialization in Teaching, Human Sciences area, of the University of Naples "Federico II" and was Scientific and Cultural Director of the IACP Rogersian Psychotherapy Institute in Naples. He teaches training courses in Intercultural Communication and Person Centered Counseling; he is an instructor of the Gordon Method in courses for students, parents and teachers and in courses on leadership. Expert in the prevention of early school leaving, deviance, discomfort and bullying, as a counselor he managed various listening centers; he also taught courses for health personnel.